At The Laser Center of Coral Gables we pride ourselves in not only offering the highest quality refractive care, but also extremely affordable payment options. When compared to a lifetime of corrective lens expenses and care, the one time cost of refractive surgery is considerably less. Not to mention the intangible benefit gained from the independence from glasses and contact lenses. This is a truly priceless life-long improvement that patients consider to be one of the most valuable decisions they ever make. We offer many surgical and financing options that make this incredible lifestyle change a possibility for all budgets. We also offer financing with the Wells Fargo Health Advantage® credit card*. Special Terms and convenient monthly payments are available with approved credit. Please contact us for more information or click the links below to apply online.

Wells Fargo Financial National Bank
Click here for more information or visit
www.wellsfargo.com/healthadvantagecard
*The Wells Fargo Health Advantage® credit card is issued with approved credit by Wells Fargo Financial National Bank. Ask for details.

Care Credit . . . Get the Care You Want, When You Need It*
Help pay for your LASIK surgery with the CareCredit healthcare card. CareCredit is the healthcare credit card designed exclusively for healthcare services with special financing options.Whether it's a routine checkup or a LASIK procedure, you shouldn't have to worry about how to get the best eye care. With CareCredit you can choose to reserve your cash and free up your general-purpose credit cards for other expenses. Once you have CareCredit, you can use it as often as you want, without reapplying, as long as you have available credit. CareCredit is accepted at more than 200,000 providers nationwide.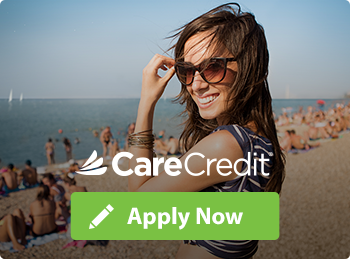 Learn more by visiting www.carecredit.com, or contacting our office. Ready to apply? Apply Online for your CareCredit card today.
Flexable Spending Accounts (FSA)
The Laser Center of Coral Gables is proud to be the only center in south Florida to offer benefits to Truvision members. TruVision is one of the largest third-party administrators of vision services in the country, with services to over 100 million members. TruVision allows participating health plan members to have LASIK at a significant discount. Theses plans include Humana, Comp Benefits, Tricare and Blue Cross Blue Shield. TruVision only works with board certified surgeons, using FDA approved lasers. TruVision can offer you a quality procedure at a price you can afford. Contact your health plan or our center for more details.